&

BLEED

INTERMEDIATE AU NEW ORLEANS RPG
Setting
About New Orleans
Statistics
According to the 2010 Census, 343,829 people and 189,896 households reside in New Orleans: 60.2% African American, 33.0% White, 2.9% Asian (1.7% Vietnamese, 0.3% Indian, 0.3% Chinese, 0.1% Filipino, 0.1% Korean), 0.0% Pacific Islander, and 1.7% were people of two or more races. People of Hispanic or Latino origin made up 5.3% of the population ( 1.3% Mexican, 1.3% Honduran, 0.4% Cuban, 0.3% Puerto Rican, and 0.3% Nicaraguan).
Economy
New Orleans has one of the largest and busiest ports in the world, and metropolitan New Orleans is a center of maritime industry. The New Orleans region also accounts for a significant portion of the nation's oil refining and petrochemical production, and serves as a white-collar corporate base for onshore and offshore petroleum and natural gas production. New Orleans is a center for higher learning, with over 50,000 students enrolled in the region's eleven two and four-year degree granting institutions. A top-50 research university, Tulane University, is located in New Orleans' Uptown neighborhood. Metropolitan New Orleans is a major regional hub for the healthcare industry and boasts a small, globally competitive manufacturing sector. The center city possesses a rapidly growing, entrepreneurial creative industries sector, and is renowned for its cultural tourism.
Governance
The City of New Orleans has a mayor-council government. The city council consists of seven council members, who are elected by district and two at-large council members. The Orleans Parish Civil Sheriff's Office serves papers involving lawsuits and provides security for the Civil District Court and Juvenile Courts. The Criminal Sheriff, Marlin Gusman, maintains the parish prison system, provides security for the Criminal District Court, and backup for the New Orleans Police Department on an as-needed basis. An ordinance in 2006 established an Office of Inspector General for city government. The city of New Orleans and the parish of Orleans operate as a merged city-parish government. Before the city of New Orleans became co-extensive with Orleans Parish, Orleans Parish was home to numerous smaller communities. The New Orleans government operates both a fire department and the New Orleans Emergency Medical Services.
Crime & Safety
Crime has been recognized as an ongoing problem for New Orleans, although the issue is outside the view of most visitors to the city. As in other U.S. cities of comparable size, the incidence of homicide and other violent crimes is highly concentrated in certain impoverished neighborhoods, such as housing projects. The murder rate for the city has been historically high for its population and has always stayed among cities with the highest murder rates.
Education
There are several options for secondary schools in New Orleans. New Orleans Public Schools (NOPS) is the name given to the city's public school system. There are also several Universities and Colleges in the area.
Universities & Colleges
Tulane University, a major research university founded in 1834.
Loyola University New Orleans, a Jesuit university founded in 1912.
University of New Orleans, a large public research university in the city.
Xavier University of Louisiana, the only historically black Catholic university in the United States.
Southern University at New Orleans, an historically black university in the Southern University System.
Dillard University, a private, historically black liberal arts college founded in 1869.
Louisiana State University Health Sciences Center
Our Lady of Holy Cross College, a Catholic liberal arts college founded in 1916.
Notre Dame Seminary
New Orleans Baptist Theological Seminary
Delgado Community College, founded in 1921.
William Carey College School of Nursing
Herzing College
New Orleans Culinary Institute
Transportation
Bicycling:The city's flat landscape, simple street grid, and mild winters, facilitate bicycle ridership, helping to make New Orleans eighth among U.S. cities in its rate of bicycle and pedestrian transportation, and sixth in terms of the percentage of bicycling commuters. The city's bicyclists benefit from being located at the start of the Mississippi River Trail, a 3,000-mile (4,800 km) bicycle path that stretches from the city's Audubon Park to Minnesota.
Bus: Public transportation in the city is operated by the New Orleans Regional Transit Authority ("RTA"). There are many bus routes connecting the city and suburban areas. The Jefferson Parish Department of Transit Administration operates Jefferson Transit, which provides service between the city and its suburbs.
Airports: The metropolitan area is served by the Louis Armstrong New Orleans International Airport, located in the suburb of Kenner. New Orleans also has several regional airports located throughout the metropolitan area.
Railroads: The city is served by rail via Amtrak, which travels nationwide.
Streetcars: Streetcars in New Orleans, Louisiana have been an integral part of the city's public transportation network since the first half of the 19th century. The longest of New Orleans' streetcar lines, the St. Charles Avenue line, is the oldest continuously operating street railway system in the world. Today, the streetcars are operated by the New Orleans Regional Transit Authority (RTA). There are currently five operating streetcar lines in New Orleans: The St. Charles Avenue Line, the Riverfront Line, the Canal Street Line (which has two branches), and the Loyola Avenue Line and Rampart/St. Claude Line (which are operated as one through-routed line).
Ferries: New Orleans has had continuous ferry service since 1827, with three routes in current operation. The Canal Street Ferry (or Algiers Ferry) connects downtown New Orleans at the foot of Canal Street with the National Historic Landmark District of Algiers Point on the other side of the Mississippi River ("West Bank" in local parlance) and is popular with tourists and locals alike. This downtown ferry terminal also serves the Canal Street/Gretna Ferry, connecting Gretna, Louisiana. The Gretna Ferry serves pedestrians and bicyclists only. The Canal Street Ferry services passenger vehicles, bicycles and pedestrians, as does a third ferry miles downriver, connecting Chalmette, Louisiana and Lower Algiers.
Origins
La Nouvelle-Orléans (New Orleans) was founded May 7, 1718, by the French Mississippi Company, under the direction of Jean-Baptiste Le Moyne de Bienville, on land inhabited by the Chitimacha. It was named for Philippe II, Duke of Orléans, who was Regent of the Kingdom of France at the time. His title came from the French city of Orléans.
Culture
New Orleans is well known for its distinct French and Spanish Creole architecture, as well as its cross-cultural and multilingual heritage. It is famous for its cuisine, being the birthplace of jazz music, and its annual celebrations and festivals, most notably Mardi Gras, dating to French colonial times.
Religions
New Orleans' colonial history of French and Spanish settlement has resulted in a strong Roman Catholic tradition. The influence of Catholicism is reflected in the city's French and Spanish cultural traditions, including its many parochial schools, street names, architecture, and festivals, including Mardi Gras.
New Orleans notably has a distinctive variety of Louisiana Voodoo, due in part to syncretism with African and Afro-Caribbean Roman Catholic beliefs. The fame of the voodoo practitioner Marie Laveau contributed to this, as did New Orleans' distinctly Caribbean cultural influences. Although the tourism industry has strongly associated Voodoo with the city, only a small number of people are serious adherents to the religion.
Jewish settlers, primarily Sephardim, settled in New Orleans from the early nineteenth century. The merchant Abraham Cohen Labatt helped found the first Jewish congregation in New Orleans and Louisiana in the 1830s. By the 21st century, there were 10,000 Jews in New Orleans but this number dropped to 7,000 after the disruption of Hurricane Katrina. In the wake of Katrina, the Congregation Beth Israel, the oldest and most prominent Orthodox synagogue in the New Orleans region in Lakeview was destroyed by flooding. After seven years of holding services in temporary quarters, the congregation consecrated a synagogue in August 2012 on land purchased from its new neighbor, the Reform Congregation Gates of Prayer in Metairie.
Geography
New Orleans is located in southeastern Louisiana, and developed on both sides of the Mississippi River. The heart of the city and French Quarter is on the north side of the river as it curves through the area. The city and Orleans Parish (French: paroisse d'Orléans) are coterminous, bordered by the parishes of St. Tammany to the north, St. Bernard to the east, Plaquemines to the south, and Jefferson to the south and west. Lake Pontchartrain, part of which is included in the city limits, lies to the north and Lake Borgne lies to the east.
Elevation
New Orleans was originally settled on the natural levees or high ground, along the Mississippi River. After the Flood Control Act of 1965, the US Army Corps of Engineers built floodwalls and man-made levees around a much larger geographic footprint that included previous marshland and swamp. Over time, pumping of nearby marshland allowed for development into lower elevation areas. Today, a large portion of New Orleans is at or below local mean sea level and evidence suggests that portions of the city may be dropping in elevation due to subsidence.
Hurricane Katrina
Hurricane Katrina has been hailed the "worst engineering disaster in the world since Chernobyl." When the hurricane approached the city at the end of August 2005, most residents had evacuated. As the storm pass the Gulf Coast region, the federal flood protection failed. Floodwalls and levees constructed by the US Army Corps of Engineers were below design specifications and standards. Eighty percent of the city was flooded and the tens of thousands of residents who had yet to evacuate, were trapped. Some were rescued, some went to shelters of last resort at the Superdome and Morial Convention Center. Over 1,500 people perished.
Politics
Leadership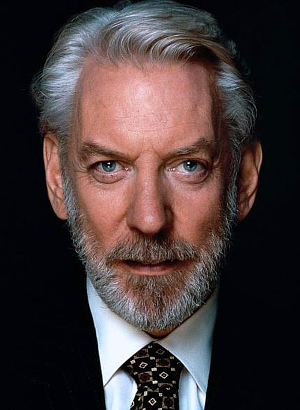 Bernard LaBelle
Mayor of New Orleans
The Honorable Mayor of New Orleans is Bernard LaBelle, age 62. He was elected in 2010, and is in his second 4 year term. He's one in a long line of Democrats dating back to the 1800s. Unfortunately, in early 2017 he began to come under fire in the media due to political ties to the ACLU of Louisiana, an organization most see as wolf-loving alt-liberals who are unconcerned with the realities of public safety. His constituents grow restless, leaving room for violence and chaos.
Political Climate
The political climate is strained to say the very least. Media outlets are constantly spreading distrust and fear amongst the human masses regarding anything different, justifying themselves under the guise of public safety and security concerns.
Unrest & Discord
There are regularly protests, sometimes violence ones, nationwide. The human citizens are crying out for harsher anti-werewolf legislation and punishments for werewolf-involved crime. Werewolf businesses are often vandalized and their people terrorized by brutal forms of vigilante justice.
Fear of Martial Law
New Orleans has a sour history with martial law being imposed upon it. During the War of 1812, US General Andrew Jackson imposed martial law in New Orleans, Louisiana — and in a four mile radius vicinity — before repulsing the British in the Battle of New Orleans. Even after the war ended, Jackson maintained martial law. One judge demanded habeas corpus — the right to a hearing on lawful imprisonment, or more broadly, the supervision of law enforcement by the judiciary — for a man arrested for sedition. Jackson had the judge arrested! It was a dark day in their history.
Thus, with the increased murder rates, increased werewolf arrests, violence against werewolves by human gangs or "Reapers", and a handful of protests turned riots, there is talk in the news about calling a state of emergency and/or initiating martial law. These are just rumors, though. The Mayor assures the citizenry this will not happen, and he will keep it under control.
The ACLU of Louisiana
The American Civil Liberties Union (ACLU) of Louisiana has made its home in New Orleans. Recently, the ACLU and several other agencies in the region have banded together to create an initiative called the Werewolf Rights Project. They are not well funded or supported by the general public. However, they are a very small, minority voice that argues the fundamental, constitutional protections of due process and equal protection embodied in our Constitution and Bill of Rights apply to every person, werewolves included. They argue werewolves are not half-animal, quasi-property as the legal precedent claims. The ACLU Werewolf Rights Project is dedicated to gaining citizenship and access to civil rights for werewolves and to combating public and private discrimination against them. They utilize targeted impact litigation, advocacy, and public outreach. Yet everywhere they turn, road blocks stand in their way. The world is not ready to listen.
Laws
Prohibition of Mixed Relations Act, 2016
Marriages, adultery, attempted adultery, or related immoral acts (extra-marital sex) between werewolves and humans is prohibited. Violation can result in 6 months to 2 years in prison, and a $500 fine. Most werewolves convicted of such violations receive jail time. However, humans often receive a small fine and probation with community service, if any penalty at all. The exception to this is if the relationship results in a child. In which case, the mother will receive 6 months in jail after giving birth, while the child becomes property of the state.
Werewolf Registration & Notification Act, 2013
In 2013, the United States Legislature passed the Werewolf Registration and Notification Act, which required states to enact laws providing for a Werewolf Registry due to the "significant danger to public safety" in light of several years of "senseless werewolf on human violence." Over the next year, Louisiana and almost every other state in the country, enacted state laws creating a Werewolf Registry.
Werewolves must register with the state government. This will put their name and intimate personal information in a government database that can be accessed by a federal or state agent, or subpoena signed by a judge.
Failure to Register
A person who fails to register, periodically renew and update registration, provide proof of residence or notification of change of address or other registration information, or provide community notification as required by law, and a person who knowingly provides false information to a law enforcement agency when registering, shall, upon first conviction, be fined no more than $1,000 and imprisoned with hard labor for no less than 2 years, nor more than 10 years.
Second and Subsequent Convictions: Upon second or subsequent convictions, the werewolf shall be fined $3,000 and imprisoned with hard labor for no less than 5 years, nor more than 20 years.
Failure to Pay Registration Fee
Failure to Pay Registration Fee: Any werewolf who fails to pay the annual registration fee shall be fined no more than $500 dollars, imprisoned for no more than 6 months, or both.
Failure to Notify
When a werewolf changes residences, they must notify the appropriate law enforcement agency via a sworn statement. This notification shall be made any time the werewolf is absent from the residence for a period of thirty days or more, or the werewolf vacates the residence with the intent to establish a new residence at another location. This notification shall be sent within three days of the end of the thirty-day period, or within three days of the werewolf vacating the residence with the requisite intent. Any person who fails to provide the notice required by this subsection shall be fined no more than $500 or imprisoned for no more than 6 months, or both. This is a misdemeanor.
Werewolf Driver's License and Identification Card Violations
Any person required to register as a werewolf with the Louisiana Bureau of Criminal Identification and Information shall obtain a special identification card issued by the Department of Public Safety and Corrections which shall contain a restriction code declaring that the holder is a werewolf. This special identification card shall include the word "WEREWOLF" in all capital, red letters and shall be valid for a period of one year from the date of issuance. This special identification card shall be carried on the werewolf at all times.
Each werewolf required to carry a special identification card shall personally appear annually, at a field office of the Office of Motor Vehicles to renew his or her special identification card. Registration shall include the submission of current information to the department and the verification of this information, including the street address and telephone number of the registrant; the name, street address and telephone number of the registrant's employer, and any registration information that may need to be verified by the bureau. No special identification card shall be issued or renewed until the Office of Motor Vehicles receives confirmation that the registration of the werewolf has been completed, electronically, or by other means.
Whoever fails to abide by this will be fined $100-500, or imprisoned for no more than six months, or both.
Altered or Fraudulent Werewolf Registration Documentation
Any werewolf or person, who either fails to meet those requirements, or is in possession of a document that has been altered with the intent to defraud, or who is in possession of a counterfeit of any werewolf registration document, shall, on a first conviction, be fined no more than $1000 dollars and imprisoned for no less than 2 years, nor more than 10 years. Upon a second or subsequent conviction for fraudulent documents, the werewolf shall be fined $3000 and imprisoned for no less than 5 years, nor more than 20 years.
Harboring or Concealing an Unregistered Werewolf
Harboring or concealing an unregistered werewolf is committed when a person knows or has reason to suspect that an individual is a werewolf, and therefore is required to comply with the registration requirements of Louisiana and with the intent of assisting the werewolf in eluding a state or local law enforcement agency does any of the following:
Withholds information from or does not notify the law enforcement agency about an unregistered werewolf's noncompliance;
Harbors or attempts to harbor or assist another person in harboring or attempting to harbor an unregistered werewolf;
Conceals or attempts to conceal, or assists another person in concealing or attempting to conceal, an unregistered werewolf; or
Provides information to the law enforcement agency regarding an unregistered werewolf which the person knows to be false.
Whoever commits the crime of harboring or concealing an unregistered werewolf shall be imprisoned no more than five years, or fined no more than $5000, or both.
Turning Humans, Revision to the Criminal Law, 2012
A specialized subset of aggravated assault was put on the books in 2012 for those wolves who turn humans. Turning a human is committed when a werewolf knowingly or recklessly injures a human, resulting in transformation of the human into a werewolf. Whoever commits the crime of turning a human shall be imprisoned for 25 years to life, and be required to pay restitution to the human as determined by the appropriate civil court.
Law Enforcement
New Orleans Police Department
The New Orleans Police Department (NOPD) has primary responsibility for law enforcement in New Orleans, Louisiana. The department's jurisdiction covers all of Orleans Parish, while the city is divided into eight police districts. For more information see the New Orleans PD Group Page.
Other Local Agencies
The NOPD is the main canon location on site. However, you are welcome and encouraged to play law enforcement officers from other agencies. If you do, please research that agency fully. This section is just meant to briefly touch on the other local law enforcement agencies in the area as they often work hand in hand with the NOPD.
Orleans Parish Sheriff's Office
The Orleans Parish Sheriff's Office shares legal jurisdiction with the New Orleans Police Department, meaning they have authority throughout Orleans Parish and the city of New Orleans. The Orleans Parish Sheriff's Office is primarily responsible for the care, custody, control, and rehabilitation of inmates, providing security to the court systems, serving warrants, and correction.
Jefferson Parish Sheriff's Office
The Jefferson Parish Sheriff's Office provides general law enforcement with jurisdiction throughout Jefferson Parish, with a focus on the unincorporated areas which do not fall under the jurisdiction of the 6 cities within the Parish, which all have their own police department. It also runs the Jefferson Parish Correctional Center (i.e., the parish jail) located in Gretna. It further provides bailiffs to the court system,serves warrants and subpoenas, etc
Genesis Division
Specialized divisions and task forces to handle the new werewolf 'infestation' have been popping up on both the federal, state, and local levels. They advise local departments of the proper protocols and tactics to use when a case involves a werewolf suspect. However, none is more advanced than the Genesis Division, a task force set up in large FBI field offices, but made up of a variety of officers from different federal agencies. Right now, they are focused on the cities with the largest populations and highest instances of reported werewolf-on-human crime.
Truth is, however, that they have been on the scene longer than the public is aware, long before the wolves came out in the 90s. They have access to data from just about every 'unusual' event from the past century, everything from Bigfoot sightings to aliens...they've got it. When the wolves got sloppy they were the first to know, even before internet exposure of the digital age brought them out of the shadows and into the public eye. (See Groups > Genesis Division)
Prisons & Jail
Louisiana incarcerates more people than anywhere in the world. Approximately 1 in 86 adults in LA are in prison. Why? LA has some of the harshest penalties for crimes out of all the states in the US. A lot of Louisiana's prisons are private, for-profit institutions reportedly run so poorly that many of their inmates convicted of minor crimes would actually prefer to be transferred to the maximum security prison at Angola, which is more adequately staffed, and where there are programs to learn trade skills for re-entry into society.
Prisons generally house felons — those convicted for one year or more — and jails are usually temporary housing for those convicted of misdemeanors — sentences of one year or less. There are several types of prisons, those run by the municipality, state, or the federal government. Generally, where one ends up is dependent on whether they are convicted under federal or state law, but capacities also dictate this as well. In New Orleans, the local jail is called the Orleans Parish Prison. The most well known state prison in LA is Angola or the Louisiana State Penitentiary, the largest maximum-security prison in the United States.
Parole Eligibility
Being granted "parole" means an inmate can be released earlier than their full sentence upon approval from a Parole Board. Once released, they are given a Parole Officer and must follow up with them periodically and otherwise be compliant with restrictions required by law. The commission date of the crime governs eligibility. Parole eligibility dates are generally computed in accordance with their offender classification at the time of the offense. Parole calculations are extremely complex, but here is a good rule of thumb:
FIRST OFFENSE - Inmates convicted of a first felony offense, who are otherwise eligible for parole, shall be eligible for parole consideration upon serving 1/3 of the sentence imposed.
SECOND OFFENSE - Inmates convicted of a second felony offense, who are otherwise eligible for parole, shall be eligible for parole consideration upon serving 1/2 of the sentence imposed.
THIRD OFFENSE - LA has a 3 strikes policy. Third time offenders are ineligible for parole.
VIOLENT CRIMES - Inmates convicted of a crime of violence, who are otherwise eligible for parole, shall serve at least 85% of their sentence before receiving any parole consideration.
For example, if a werewolf fails to register and is sentenced to the minimum of 2 years, the earliest they can be released is after 7.2 months (219 days), and only upon approval from the Parole Board. The slightest misstep could result in their Parole being denied.
Werewolf Imprisonment
Local jails typically have silver lined, enforced cells to house werewolves awaiting trial. They will be constantly monitored by officers who, if needed, are equipped with gear designed to subdue a werewolf: silver hand-cuffs and shackles, silver laced OC spray, etc. Once the wolf has been convicted, they will be shipped to a maximum security facility due to heightened security concerns. Sometimes this is Louisiana State Penitentiary, aka Angola, but if there isn't room they will be shipped out of state.
Recent case law defines werewolves a part animal and part human. The rights of a citizen under the U.S. constitution are reserved for "the people" and under the law, animals are considered "property." Thus, werewolves are bound by "quasi-property" principles of law and not entitled to all the rights and privileges provided to human citizens under the law. This often results in inhumane treatment of werewolf kind.
A federal grant has recently provided the funds for state prisons to make the upgrades necessary to house wolves. The legislation providing for such grants takes advantage of the werewolf classification as "quasi-property." The grant provides for 1) structural containment modifications and 2) scientific research of the werewolf imprisoned population. This second provision has been broadly interpreted in its implementation dependent upon the institution. Facilities do everything from run simple blood work and observe the captive wolves to dangerous scientific experiments.
Werewolves at Angola
Angola has a wing especially made for housing wolves. It isolates them from the human population, for the human prisoner's safety. They are housed in what was once known as Camp F, an outcamp set off from the main prison. It even has a wing called the "Dog Pen." Ironically, it was called this even before it housed the wolves and it is rumored it was actually chosen as the housing area for them as an inside joke by the staff.
Since they began housing wolves specifically, they have made several structural upgrades and it staffs officers specially trained in dealing with the beasts within. An additional wing has been added to serve as isolation for those who misbehave.
Werewolves in lock up are injected with a serum which inhibits their telepathic link to their pack, should any members of their pack be within range. This is very disturbing for most new inmates, as they feel extremely isolated and alone.
Site Map
About the Map
This is a map of New Orleans that outlines the neighborhoods, territories, and key locations frequented by our characters. While locations are based on reality, this is an alternate universe where things may be significantly different than the real world. For an overview of the individual businesses see the corresponding tab on this page, the subforum descriptions, pinned topics in each location's subforum.
Submitting to the Map
To claim territory for your group, add a character owned business, add a character's residence, or any other location fill out this form. It will send an email to staff and we will try to process your submission within 3 days. If it takes longer than that, feel free to message us on Discord or send a PM to check on the status of your submission.
Personal Residences
To acquire a personal residence, the necessary badge must first be purchased in the store. Once you have done this, high-quality photos of the home must be provided to the admins. We must be able to crop these photo submissions into 700x300 images for the gallery. Please take into account your character's profession and subsequent annual salary when selecting their home. Be realistic! A character who makes $30K a year will not be able to afford a home in the French Quarter. Unless you have written wealth into their history and explained how it was acquired, you will need to pick a residence that is within their financial means. We reserve the right to refuse a submission if the home chosen is too extravagant or the location is out of your character's price range.
Businesses
If you would like to purchase a business on the site, first check the occupations claim to determine whether the business you desire is already owned by another player or NPC. If a business has already been purchased by another player, it is first come first serve. Should that player leave the site, the business will then be put back up for sale. If the business is listed as being owned by an NPC, hit up a member of staff and we'll see what we can do for you. Once you determine whether or not the business you desire is for sale, purchase the appropriate badge in the store and add it to the profile of the character who will be the business owner. Please be aware, owning a business on W&B is not merely a title-only status symbol; it is a commitment. Your business must be kept active. What does active mean? It means the owner should be involved in an active thread in that location every activity check. We also require a monthly rent fee, payable to the Triad admin account. This rent will be returned to you after the conclusion of the monthly activity check, once we have verified that your business is alive and active.
About Territories
You may notice each neighborhood in NOLA is divided in grey quadrants. These are unclaimed neighborhoods, not controlled by any particular group. Groups that currently claim territory are: werewolf packs and guide families. If you would like to purchase territory for your group, the price is dependent upon the square mileage and population size.